We have been building a solid foundation for your business for over 70 years
We are the largest reference point in Southern Italy in the design, production and installation of concrete products and precasting systems. We create solutions for industrial and commercial construction, logistics and infrastructure.
"TURNKEY" GUARANTEE
We follow clients and their work right up to final testing. A single point of contact, more certainties, fewer questions.
ALWAYS THE BEST SOLUTION
We are able to always offer you innovative, flexible, reliable and durable solutions.
A GREAT TEAM
At Sicep you will be followed by a highly specialised, talented and highly experienced team.
INTERNATIONAL MARKETS
We have 2 plants in Sicily and we have dealt with works and projects in several countries.
Find out more about our history
From the beginnings to the construction of the largest and most modern production unit in Southern Italy.
1950s
After being founded in 1949, the Sicep plant in Misterbianco became operational in 1955.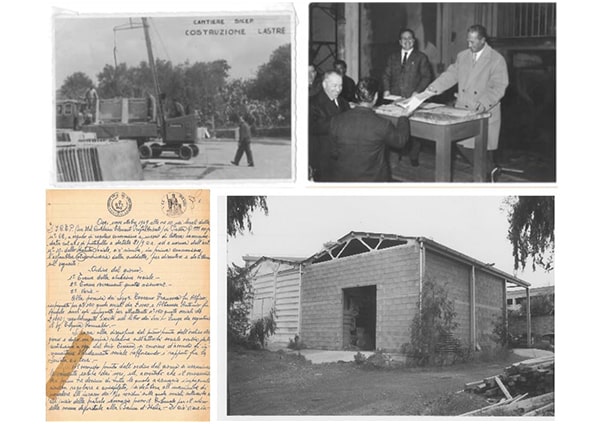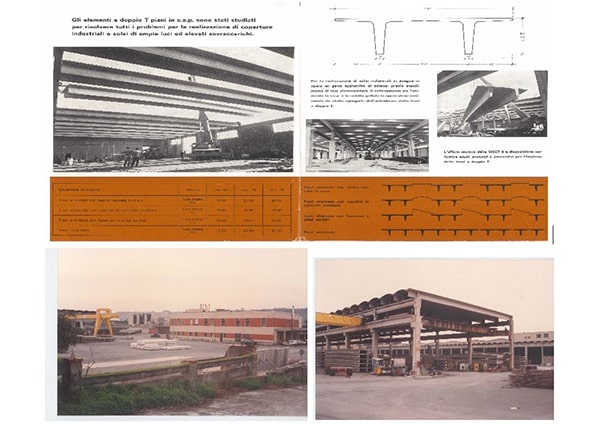 1960/70s
Sicep led the development of concrete  precasting in Sicily and goes from simple products for hydraulic, road and construction works to the prestressed concrete technique and therefore to structures for industrial use.
1980s–1990s
Sicep grew and decided to leave the Misterbianco plant for new premises covering over 150,000 square metres. A former sugar factory converted into a modern hi-tech factory designed according to a model that is still one of the most modern and technologically advanced today.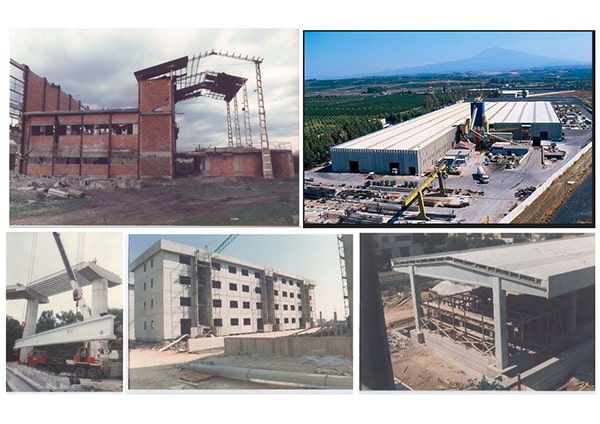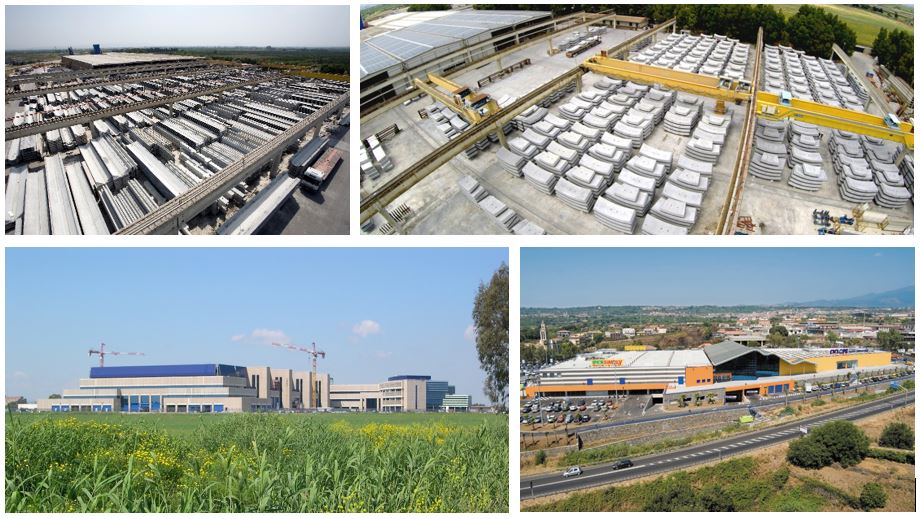 2000s
SICEP has now established itself as the leading producer in Southern Italy of pre-cast structures for industry, trade and logistics, having carried out the most important works in the area.
It also differentiates its production by focusing the infrastructure market producing segments for tunnels.