ONDAL is a "ground water" system that combines architecture, performance and durability, and is sold complete with all the necessary complementary works. The result of years of research, studies, experiments and checks, it is now the heritage of a small group of leading companies on the national market.
The main element that characterises it is the ONDAL tile, which is used, in the standard solution, alternated with Curved or Straight Secondary Elements and is characterised  by closed heads. These give it great stability and harmoniously define the intrados of (the roofing) by connecting it to the supporting beams and creating a profile without points of discontinuity. In addition, the sealing of the joints to the intrados, the colouring and all the necessary elements constitute an already widely tried and tested value that SICEP makes available to professionals and clients alike.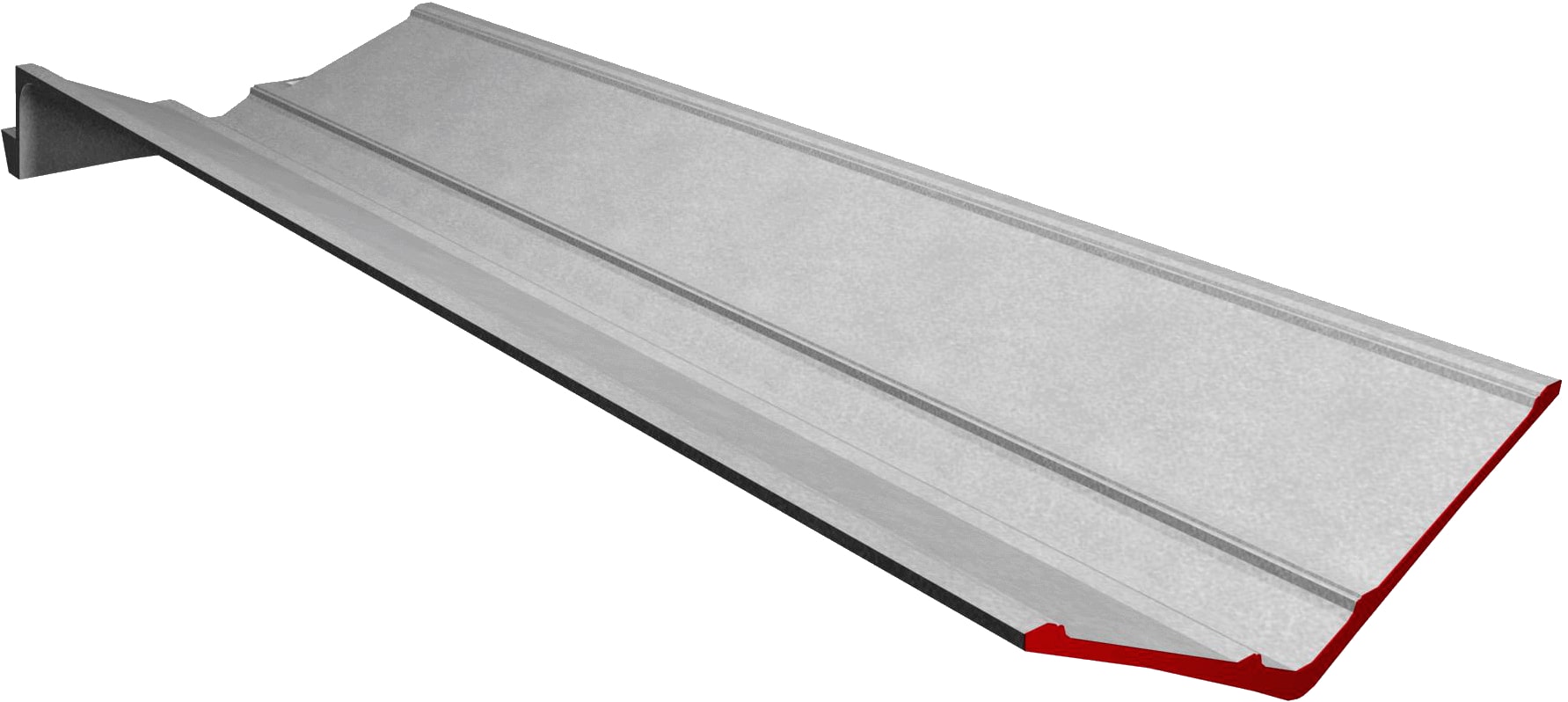 ONDAL TILE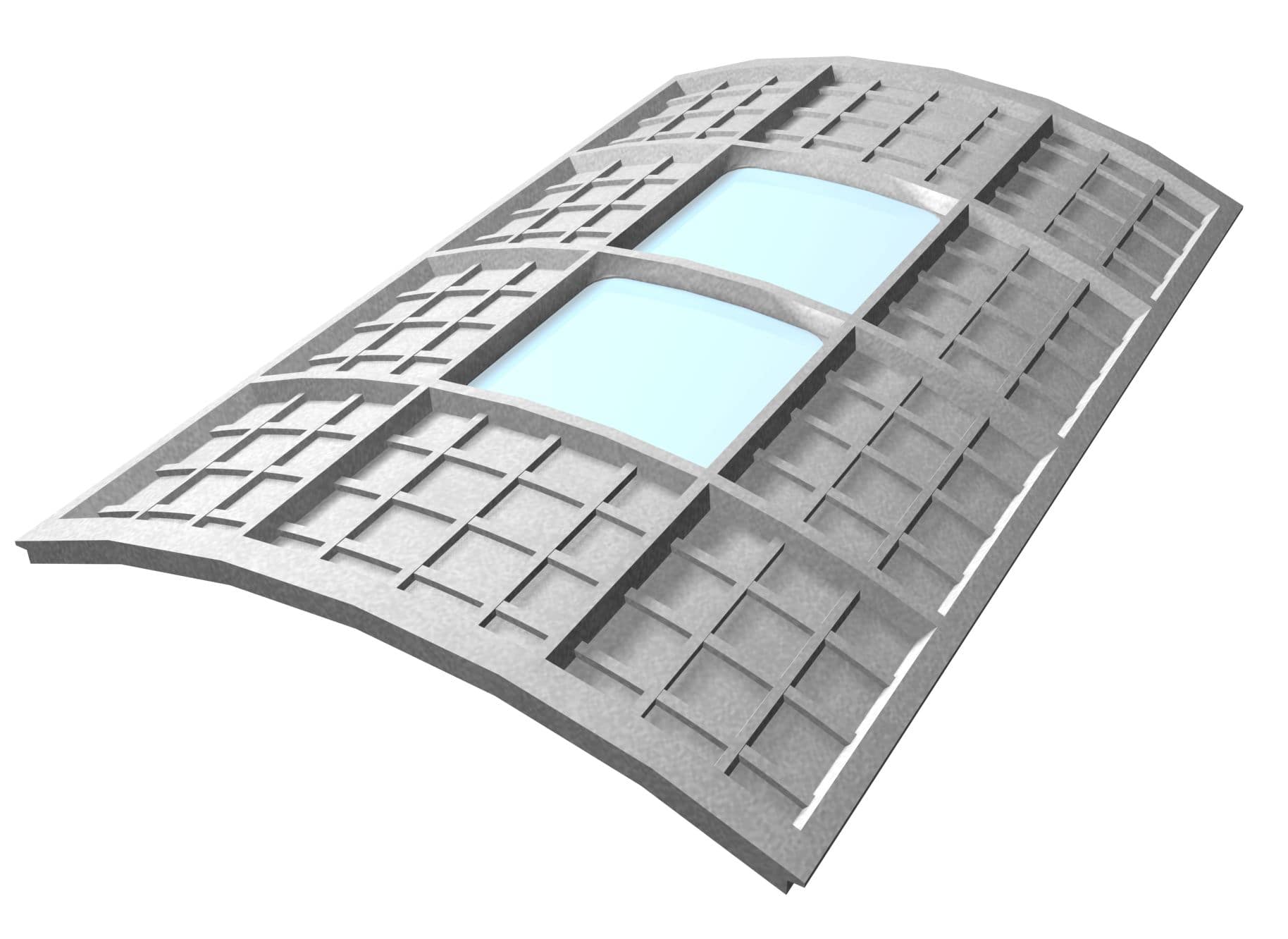 CURVED COUPLER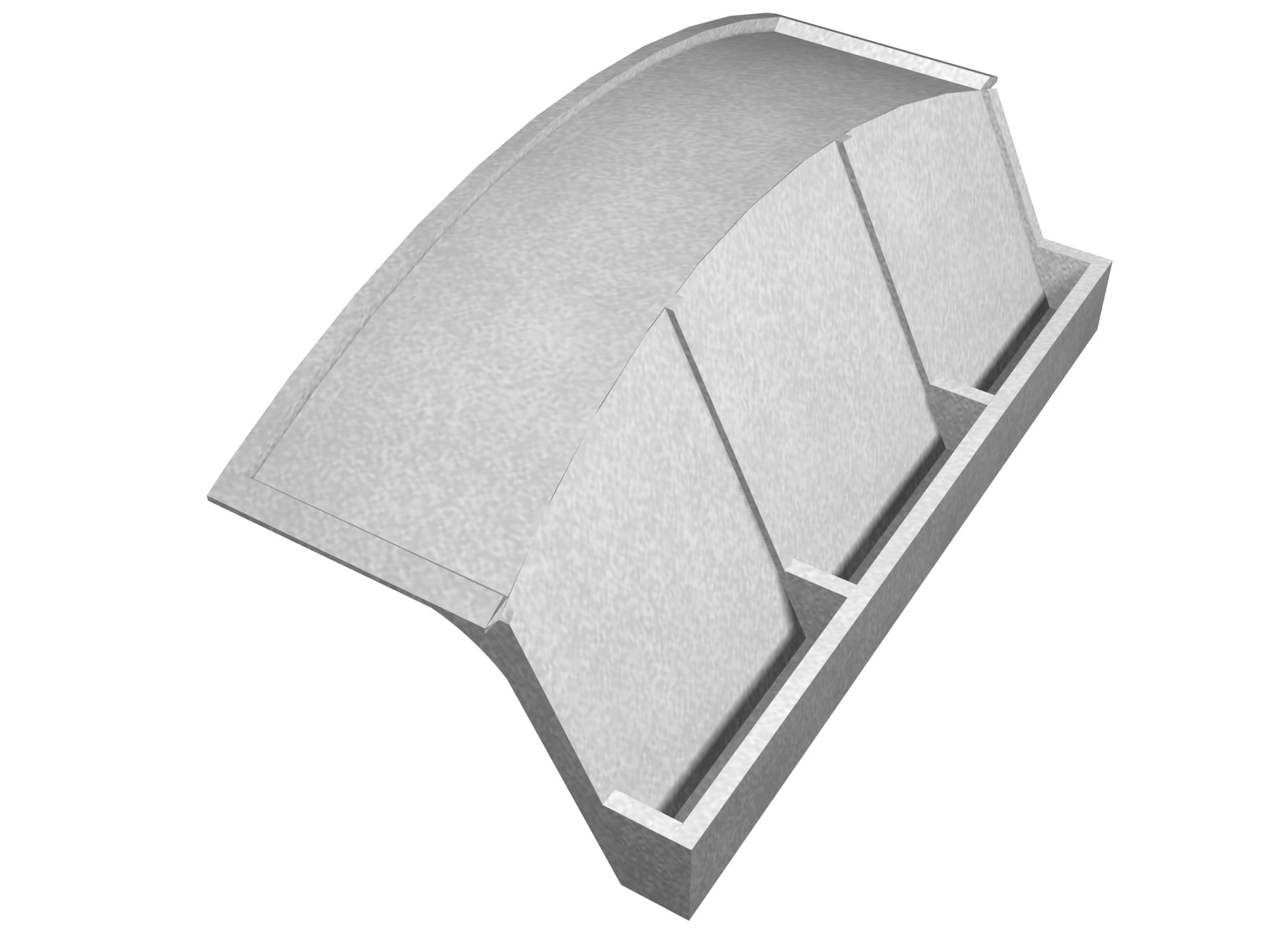 HEADER SHELL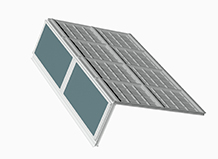 SHED ON STRAIGHT CUPOLA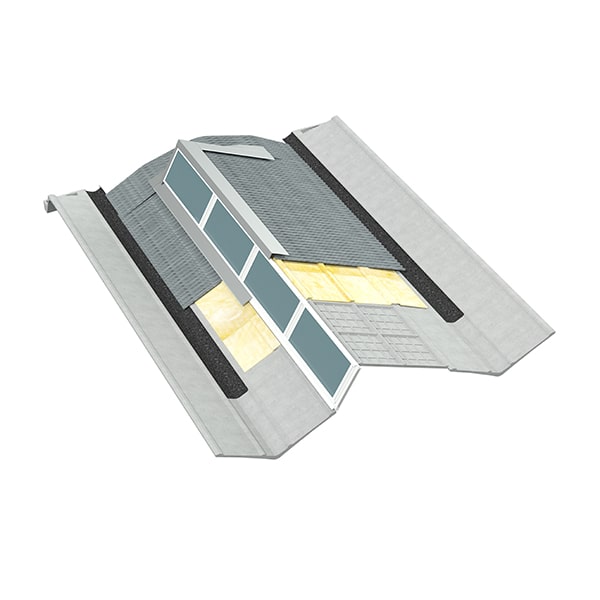 DETAIL COVERING WITH MANTLE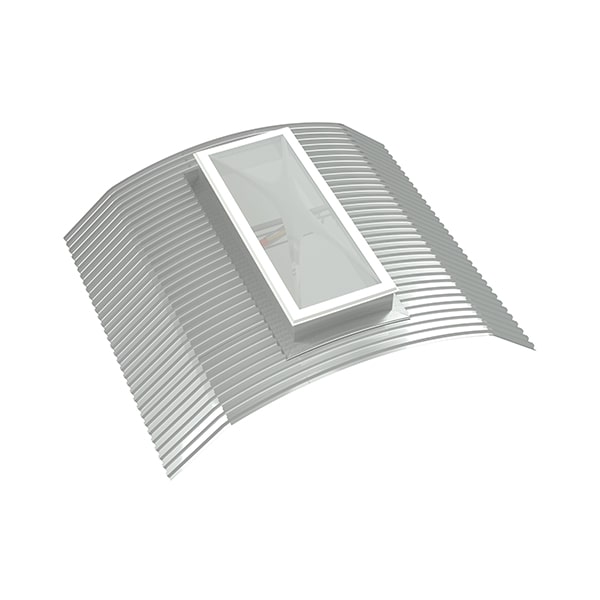 EFC ON ALUZINC SHEET
Thus composed, the system with an entirely concrete roof, with high aesthetic and formal value, ideal in terms of fire resistance (R120-R180) allows solutions with zenithal and/or shed lighting, combines a high insulating power, in compliance with the required energy performance, with a ventilated roof and combines the advantages of lightness and minimum footprint with design flexibility.
The Ondal tile
It is the main element of the construction system and is produced in two standard heights, H 70 for spans up to 25 metres and H 100 for spans up to 30 metres.
Passing on the extrados of the roof, including the perimeter beams, with a U or H section, it can be graduated so as to obtain a value of the overall transmittance of the roof increasing and/or complying with the indications of the Ministerial Decree of 26-06-2015 and subsequent amendments.
It is made with aluzinc or aluminium plates that allow ventilation of the roofing.
Fixed or openable, including motorised, Smoke and Heat Evacuators, fall protection and anti-intrusion grilles.