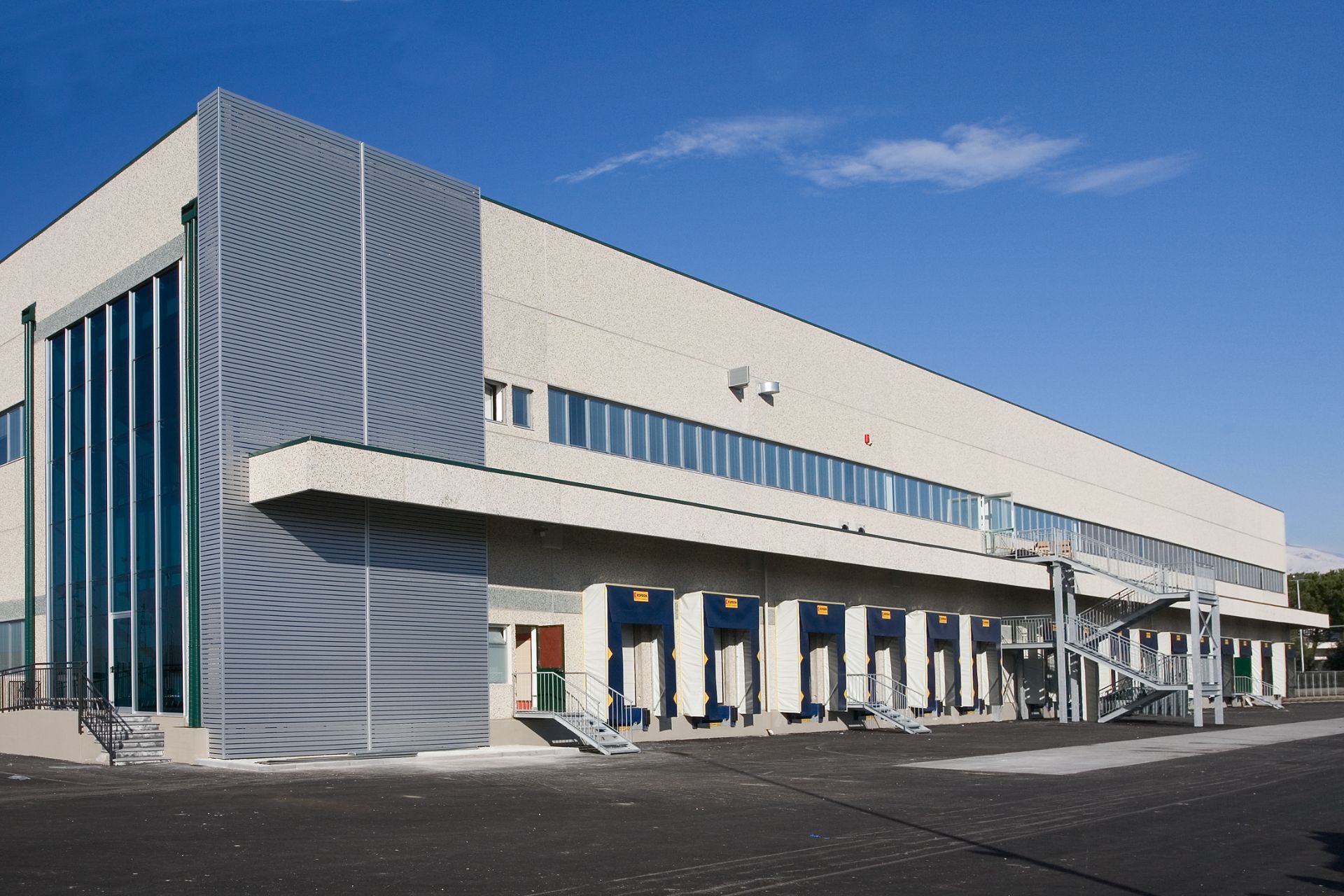 The aesthetic aspect of a precast concrete structure is mainly entrusted to the wall panels that cover it. These must meet the architectural needs of the designer and at the same time must be a quality product, which lasts over time and guarantees the performance required. Sicep offers the client different types of panels: with horizontal and/or vertical joints, with a thickness ranging from 20 to 30 cm, with different types of surface finish and variable performance in terms of insulation.
Types of standard panels
formed by an inner crust (load-bearing function) and an outer crust in concrete with a discontinuous lightening layer made of expanded polystyrene (EPS).
formed by an internal crust (load-bearing function) and an external concrete crust, connected to each other by means of stainless steel connectors. Interposed between the two crusts are a discontinuous lightening layer (EPS) and a continuous insulation layer (graphited Expanded polystyrene EPS).The Transmittance obtained with this type of panels varies from 0.43 to 0.26 W/mqK and complies with the indications of the Ministerial Decree of 26-06-2015 and subsequent amendments.
SICEP panels have the product certification of energy characteristics issued by ICMQ in accordance with UNI EN ISO 6946:2018 and Ministerial Decree 02/04/98. The panel anchoring systems, manufactured directly by SICEP, comply with the UNI EN 1090 -1:2012 standard for the CE marking of metal structures according to European Regulation CPR 305/2011/EU and are provided with a Declaration of Performance.
The surface finish of the panels can be made of smooth concrete or grits of different types and sizes
Grits can be mixed together in various percentages resulting in multiple colour gradations. In addition, the panels can be made on matrices allowing particularly refined surface finishes.
Variations with respect to these grit lines and specific requests can be evaluated for large quantities.